Podcast: Play in new window | Download
I wanted to launch a podcast last year but I failed miserably. However, it's a new year and as I set goals launching my podcast is at the top of the list for 2017. In order to make sure I didn't fail again this year, I made plans to launch in January, and it's time to launch!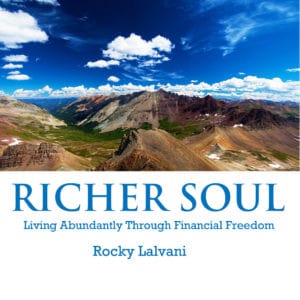 Here is a link to my podcast, Richer Soul, on iTunes! You can also listen on stitcher.
Richer Soul is about achieving financial freedom so that you can live life to the fullest.
Episode 1 lays out the foundation for the rest of the episodes to come!
Let me know if you enjoyed the episode, and also if you have topics you would like me to cover in the future. Don't forget to subscribe to Richer Soul on iTunes so you know when a new episode is available.