Podcast: Play in new window | Download
Leave your family a clear blueprint to your final wishes and desires along with the keys to your financial life.
Death and taxes are inevitable and while you may be able to cheat on taxes, you ca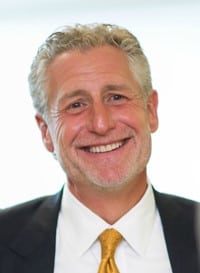 n't cheat death. Today we are going to talk to an expert, Jon Braddock, on how to prepare your estate  and leave clear instructions.
Jon Braddock is an entrepreneur, speaker and author of Advisor or Vendor, RetireEase and the Amazon best seller Click Here When I Die.  He has served as President and CEO of Benefit Design Corporation and Madison-based ISG Advisors, LLC.  Jon has more than 30 years of experience in employee benefit and retirement planning consulting.  In addition to creating the My Life & Wishes Organizer, Jon and his wife Michelle co-founded My Life & Wishes, Inc.  Jon currently operates as Chief Executive Officer.
People are afraid to talk about death because they are not comfortable with the subject. Do you feel that talking about death is unlucky? Jon says we have no problem talking about sex and how talking about sex doesn't get us pregnant.
We have limited time on earth, so have the conversations to leave your loved ones in a better place. For many of you this conversation may be beneficial if you have to handle your parents or someone else's estate. Organizing your paperwork and wishes also has financial benefits while you are alive.
More and more people are doing everything online or on their phone. Having access to their Facebook, digital pictures and other online services is very important.  When you don't have access to their email and other online services, finding information can be very difficult and time consuming. If you don't know where the money and the will are,  you may have to spend lots of money to maintain a home until you figure it all out. Cleaning up an estate can require hours of work to find the assets which causes a massive amount of stress and frustration.
Listen to the full episode so that you learn more on the subject and also learn how to use reverse psychology to get others to share their final wishes.
Don't forget to check out his free ebook: https://www.mylifeandwishes.com/podcast/
Have an abundant week!
Affiliate link for the book: The Ultimate Gift – A story about what happens to your family when you just focus on money.
Music: https://www.bensound.com