Podcast: Play in new window | Download
Conquer Time so you can Enjoy Your Life,
Creating the Ultimate Systems to get more done!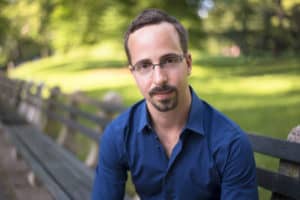 Money Learnings: Frank was lucky to have parents who taught him about money. They provided the necessities but had Frank work if he wanted more. Through his school and the boy scouts he learned to sell and how to handle rejection.
Takeaway: What is the one thing I can do, that if done, will make everything else easier or irrelevant?
Action step: Start tracking your time and activities for the week. See whats providing you value and what you can get off your plate, because it's not helping to move you forward.
Bio: Frank Magnotti is a Business Coach at Amp Your Results.  He helps online entrepreneurs who are looking to make an impact in their industries.
He has a BE in Engineering with a background in manufacturing, systems theory, product management, and behavioral psychology.
Special landing page for Richer Soul listeners: http://ampyr.us/richer-soul
Unedited transcript of this episode: Link to pdf
SWOT analysis: 
Learn more about the new SWOT (Strengths, Weakness, Opportunity & Threats) analysis. http://richersoul.com/swot/
Highlights from this episode:
Today we focus on time and how to build systems to save you time so you can enjoy life.
The words we choose change the way we look at life.  The reason why budget and diet are dirty words.
Frank shares the importance of knowing your purpose and creating the right mindsets. What's your ideal life?
What happens to your life if money doesn't matter?
The little card that provides you a compass in life.
What the real purpose of goals is and how to look at them differently.
How to look at failure differently.
The 4 Key mindsets to success that people don't talk about, and how to overcome failure.
High performers identify their highest leverage opportunity and focus on it.
High performers create systems to make the work easier.
High performers ask powerful questions.
Every major project is an experiment.
We dig into how to focus on the 40% of the effort that allow us to achieve 96% of the result.
The questions to ask to determine what the 20% is that provides 80% of the results.
I asked Frank how to decide what to systematize. This is a difficult question, Frank shares a story to bring clarity and to help us focus on what's most important. We also talk about what we should not automate.
How do we get over the hurdle of time it takes to create a system? Don't focus on the ROI, (return on investment) instead have time blocks to put the systems in place that allow you to hit your key goals. You also need to remove the mental fatigue of handling issues.
We also discuss the different types of VA's and how to pick the one you need.
The biggest mistakes people make with their time; Procrastination in disguise.
Frank discusses what tools can we use to take control of time.
How to change your state when you are stuck and how to get out of the rut.
The benefits of stress!
You can find Frank at:
twitter @frankmagnotti