Podcast: Play in new window | Download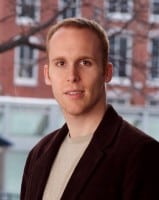 Doug Fath embodies the principles of Richer Soul – as you listen you will hear certain behaviors and choices that Doug makes to control the direction of his life. He is always intentional in his choices, setting goals and always learning.
 Doug's real estate endeavors have reach beyond his community and have received national acclaim. He was named to the Empact 100 list of Top Young Entrepreneurs in the United States and was recognized for this award multiple times at the White House and again years later at the United Nations. He is a winner of the Bank of America Entrepreneurship Award and has been featured and interviewed by ABC News, The NYU Report, the Philadelphia Daily News, and Bloomberg TV. Doug is also the author of "Positive Cashflow with Student Housing."
I talked with Doug about real estate and the many different ways you can use real estate to increase your wealth. Real estate is definitely a path to financial freedom when approached with a plan. You need to match your skill sets with the type of investing activity you choose to be involved in.
If you want to invest in real estate check out Doug Fath & Legacy Capital PA http://www.legacycapitalpa.com/