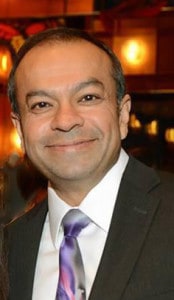 What is Richer Soul All About?
I want to help people create the fulfilling, meaningful lives they have dreamed about. I want to help them walk the long journey of shaping themselves into the people they want to be — to help them more fully and lovingly support their families and communities and give glory to God.
This is not a financial blog — although I will talk about finances and money — but this site isn't about becoming rich in a money sense.
It's about living a richer life, so you can …
Live your dreams, without regrets or debt.
Provide for your children without worry.
Give to others in the ways most meaningful to you.
There is more to living a loving, purposeful, and rewarding life than financial freedom. That's why I address the whole journey — from investing to productivity to parenting and marriage…
…so I can help you create the fulfilling life you truly want to live, instead of spending your years only dreaming about it.
Speaking to Rocky always leaves me convinced that he is fully immersed in the financial landscape. I approached Rocky at a point where I had the basics down. Saving for retirement and kids education, bills were automated, etc. But was I doing enough, was I doing it right, and what do I do the next time I need to spend more or have more to spend? It took little time for Rocky to understand my situation and make actionable recommendations that I can use as a theme for my financial decision making forever. His approach considers the practical and psychological implications, so you won't be left with information don't understand and don't want to implement.   Andres O.
About Rocky:

In 12 years of school, 4 years of college earning a Bachelor of Science in Economics, and an MBA, never once did they teach the fundamentals of personal money management. Thankfully, my dad taught me some very basic money management practices that lead to a life of wealth. Dad started his life over at the age of 41 for the second time in his life, moving across the world with my mom, grandfather and me as a toddler. At that time, he was only allowed to take $25 with him. He went back to college again, and began rebuilding his wealth. A few years later, my mother died from cancer, leaving him a single dad. Earning an average income, he was able to buy and pay off a house, retire, and travel the world many times over. The lessons that he taught me allowed me to accomplish even more at a younger age, and now I can help you achieve financial freedom too using my dad's wisdom, mistakes from my own life, and extensive research into many different systems of building wealth.
Don't get in debt.
Live a rich life, but spend like you're poor.
Everything is negotiable.
Save for the future.
Delay gratification today so you can have much more tomorrow.
Be grateful for what you have and be happy to share it with others.
We live in a country of abundance. If you don't know how prosperous a life you are living, check it out here: http://www.globalrichlist.com/ In spite of such prosperity, most American's live in debt, and don't feel like they have everything they want. Learning to manage your income and expenses with a plan for the future ensures that you are one of the few who can enjoy prosperity.
My dad's education, my life's mistakes, and extensive research into many different systems of building wealth allow me to help you create your personal plans to achieve your financial freedom.
I have a Bachelor of Science in Economics, MBA, and I have attended and completed Dave Ramsey's Financial Coach Master Series*. I am also an enrolled agent with the IRS and can help you with your tax planning.
Rocky Lalvani, B.S. – Economics, MBA
Financial Coach
Enrolled Agent IRS
rocky@richersoul.com
*Completion of Dave Ramsey's Financial Coach Master Series does not create an employment or an agency relationship, or give any coach the right to speak for or bind Dave Ramsey or his company, The Lampo Group, Inc., nor does it constitute an endorsement or recommendation by Dave Ramsey.